1:1 Pitch Coaching with Debi Kleiman
If you're creating a new venture you are going to need a dynamite pitch in order to score money, mentors, and other support you need to succeed.
Debi is an expert pitch coach having advised and mentored hundreds of startups and helping them to raise millions of dollars for their companies. She's the author of First Pitch: Winning Money, Mentors, and More for Your Startup, a practical and indispensable resource for early stage entrepreneurs who need to learn the ins and outs of pitching and communicating with the people who can give you the support you need to win.


What do clients say?
"Amazing may just be an under-statement here. We wouldn't have got our deck and pitch to where they are now without Debi. We gained so much clarity and confidence about our business strategy and opportunity to scale. Much more impactful and productive than any exec. strategy offsite meeting I ever went to."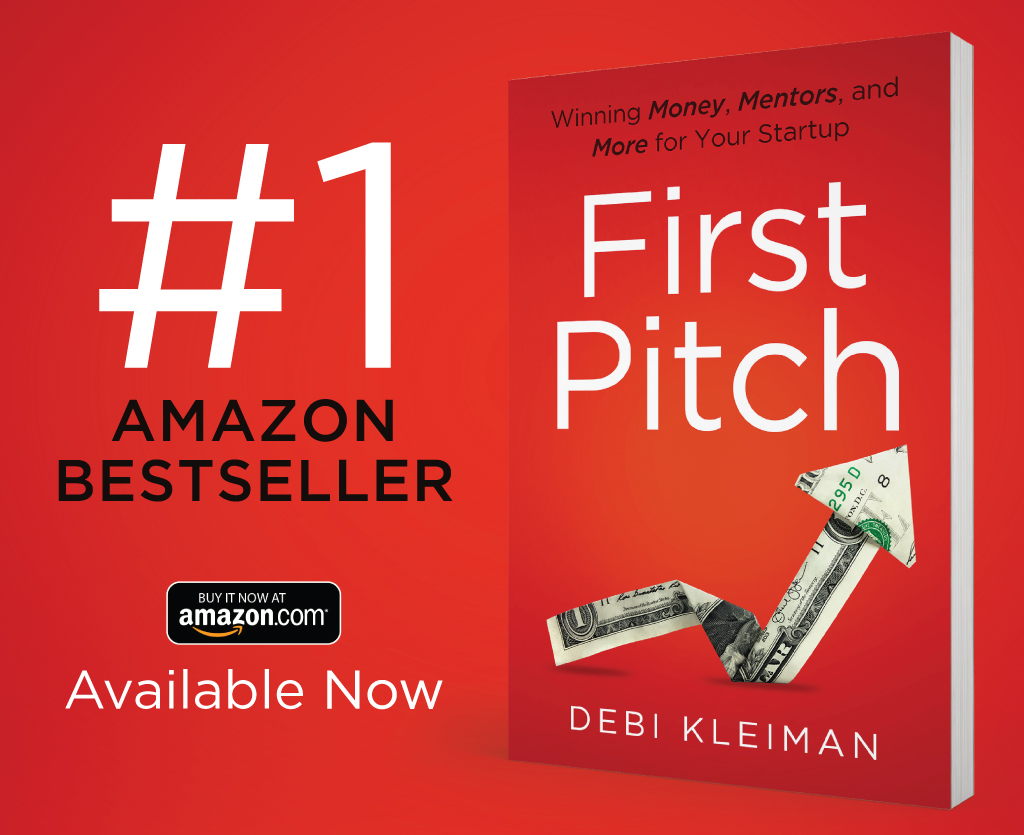 About Debi Kleiman
Award-winning marketer, educator and mentor, Debi has worked in and with hundreds of startups over her long career in business. Currently, she is managing partner of The Upside Angels, investing in early stage startups and providing strategic advisory services and coaching for founders. She also runs a 12 week startup accelerator program for elite athlete founders at The Players Impact. Before that, she was the executive director of the Arthur M. Blank Center for Entrepreneurship at Babson College for five years. She was also an adjunct professor at Babson's F.W. Olin Graduate School of Business and Executive Education Programs for Entrepreneurs teaching entrepreneurial marketing. Her book is an entrepreneurship and venture capital bestseller.
Debi has a BS from Cornell University and an MBA from Harvard Business School. 
Frequently Asked Questions


How do I schedule my appointment?
Upon purchasing coaching, you'll receive further instructions on how to book a time for your appointment.
Do I have to have a pitch created to meet with you?
Having a first draft can be very helpful to make the most of our time together, but it's not necessary. We can start from scratch, but won't be done in an hour and will need additional follow on time to get a complete pitch.
Can I purchase coaching more than once?
Absolutely! If you find yourself in need of coaching more than once, simply purchase the coaching again.
Can I get a refund if I'm unhappy with my purchase?
No refunds are given. If you are unsatisfied with your coaching, please let me know and we'll come to a satisfactory resolution.